Optimum nv was founded in July 2017 by Paul Berghmans and Steve Raskin, together with investment company Pentahold – three partners with years of experience in the development, production and sales of optical sorting machines using sophisticated camera and laser technology. Their ambition: to put a better and reliable alternative on the market as quickly as possible.
Some of the world's most successful companies have started in the proverbial garage. However, no matter how strongly such heroic examples appeal to the imagination, in a rapidly growing and changing sector, starting from scratch isn't the best option. In order to make a flying start, an acquisition candidate was sought.
Coincidence or predestined? At the time, the Dutch Concept Engineers, who specialized in optical sorting systems for the food industry, were looking for fresh capital and also wanted to attract additional experience, management and new technology, such as laser inspection. The rest is history: Optimum acquired Concept Engineers and opened a new office in Hasselt, Belgium under the Optimum Sorting trade name.
Today, the group has 70 employees spread across branches in Eindhoven (NL), Hasselt (BE) and Denver (USA). Development and production take place in Hasselt and Eindhoven. Optimum Sorting Inc. provides the sales and service for the American continent from Denver. Sales and service for EMEA takes place from Belgium and the Netherlands, and is done in collaboration with local partners.
Download Optimum Sorting market specific brochures here:

The FOCUS is an optical belt sorter that is ideally suited for sorting a wide range of products like fried potato chips, potato flakes, raw and frozen french fries, vegetables, processed fruits and even non food products like plastics.
With a maximum scan width of 2400 mm, it's the largest optical belt sorter on the market.
widest optical belt sorter
unique camera configuration for french fries, carrot cubes or other root vegetables
sorting on the basis of color, shape and structure
3R laser class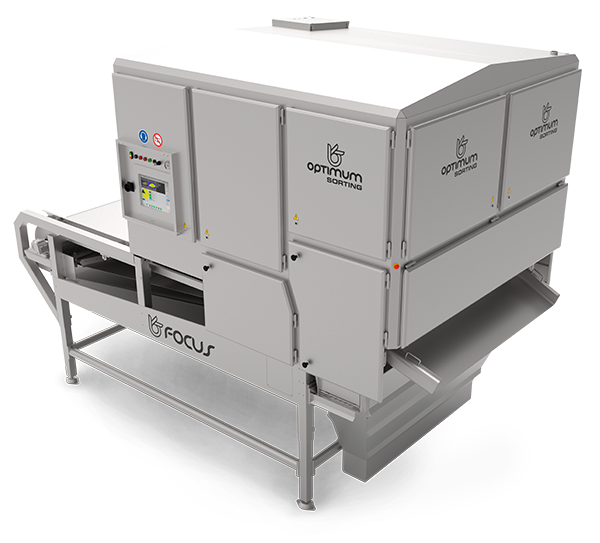 The NEXUS is an optical sorter especially developed to sort products with various optical deficiencies. The NEXUS is mainly used to sort candy and sweets.
As a freefall sorter, the NEXUS is extremely compact. It has fewer moving components than conveyor belt sorters and therefore requires even less maintenance. But above all, during their fall, products may be viewed along two opposite sides, resulting in more accurate sorting.
compact freefall sorter
durable LED lighting
advanced cameras
smart algorithms
internal resorting stream (DRS)
sorting on the basis of colour, shape and structure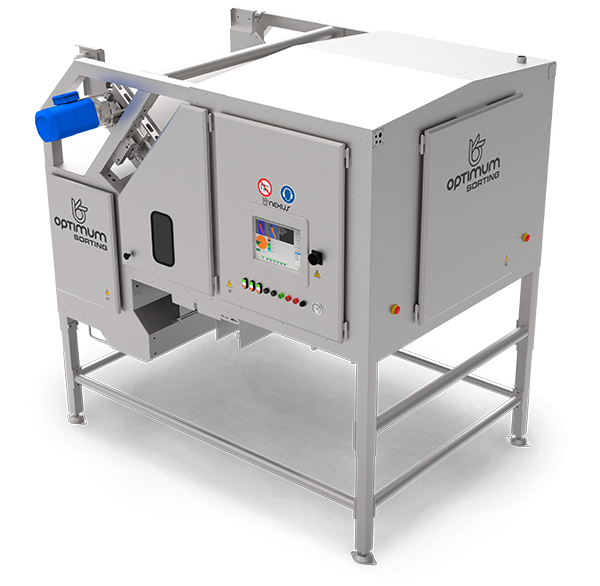 The TRIPLUS is the most complete freefall sorter on the market, ideal for optically sorting whole potatoes (peeled/unpeeled), IQF french fries (Individually Quick Frozen) and a variety of vegetables such as whole carrots or Green beans.
compact freefall sorter
double sided inspection
multiple reject streams possible
durable LED lighting
advanced cameras
3R laser class
sorting on the basis of color, shape and structure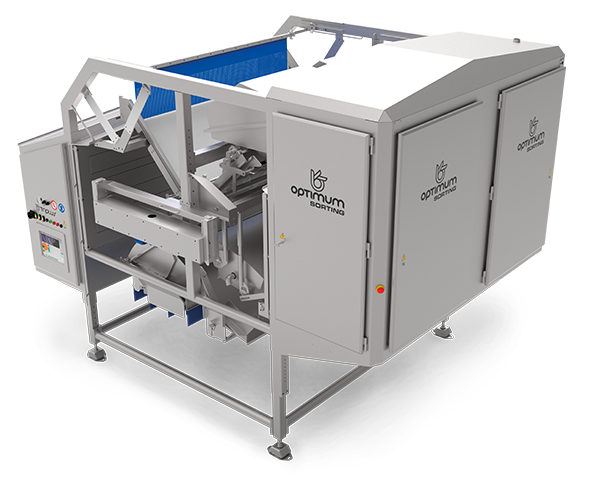 The VENTUS is a dual-sided, freefall laser sorter, especially developed for sorting nuts and dried fruit. It's available in different scan widths up to 1800 mm, and its highly stable and reliable lasers are extremely accurate in sorting on the basis of color, shape, structure and biological characteristics. This results in optimal defect detection and an excellent good-to-bad ratio.
double-sided free fall sorter
robust, advanced lasers
sorting on the basis of color, shape, structure and biological characteristics