Premier Labellers design, build, test, and distribute self-adhesive labelling machinery from their site in Harwich, Essex. Thriving on their ability to provide modular solutions that are built to your requirements. Their machines are designed for high accuracy and high quality labelling results, with a range of standard and special purpose customisations to get the finish your business desires. Premier Labellers pride themselves on being flexible to our customers, with proven success. ​
Premier Labellers customer base spans across a broad spectrum of industries including: cosmetics, pharmaceutical, food, beverage, CBD, toiletries, chemicals, and more. Their labelling machines are not industry specific and they provide labelling solutions to new markets every day. There are many types of label application that it can sometimes be difficult to find which one is for you, with our highly experienced design and mechanical engineers we can advise you and support you to understand which type of machine is perfect for your product. Contact us for further information.
P250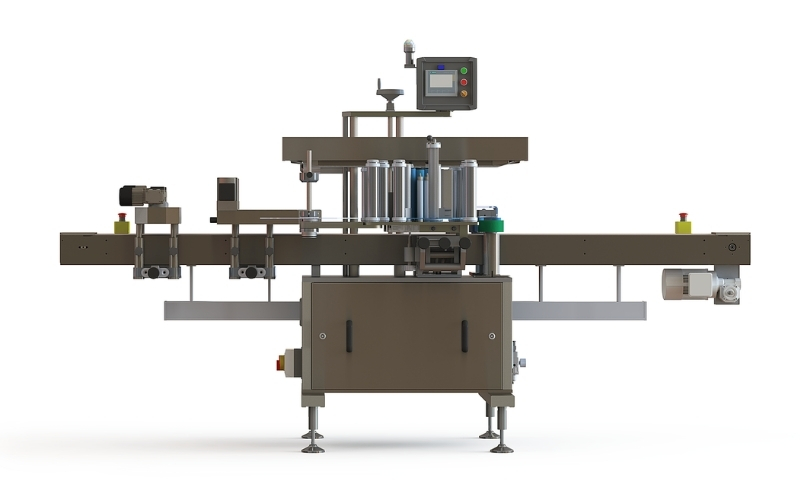 Our Flagship Model – High Speed, High Accuracy Versatile Front & Back Bottle Labelling Machine.
The Premier P250 is a fully automatic front, back and/or wraparound bottle labelling machine that is designed to handle a wide range of self-adhesive labelling applications, with the highest level of accuracy and reliability. The P250 will comfortably label at high speeds whilst retaining its renowned ±0.5mm label placement accuracy with our Label Centralisation Technology. The P250 can also be offered as an auto-switching model, allowing for zero downtime during a production run.